Alright folks, this week is in the bag. It was only a 3-day work week thanks to our mini staycation. Nonetheless, it was a week filled with long hours of hacking away at the keyboard at work, entertaining friends and family, fireworks, working out, and World of Warcraft.
In the "What's going on at the Cordas house" category, I purchased a floor lamp for the living room. I wanted the West Elm Mid Century Tripod Floor Lamp. Still do. It's a good-looking lamp (below). But I cannot justify the cost of the lamp. Especially since I like to change accessories pretty frequently.
So after some online shopping, item comparison, and mulling over the living room mood board, I decided on the Beatrix Floor Lamp from Joss & Main. I selected this lamp based on price, the leg color and the shade attachment which is a harp. Or should be. I mean, it looks practically the same for a fraction of the price. The main difference I see is in the shade size and of course the way the legs meet at the shade. The shade is totally replaceable though and I am pretty sure the At Home store near me has one that is the same as the West Elm Lamp.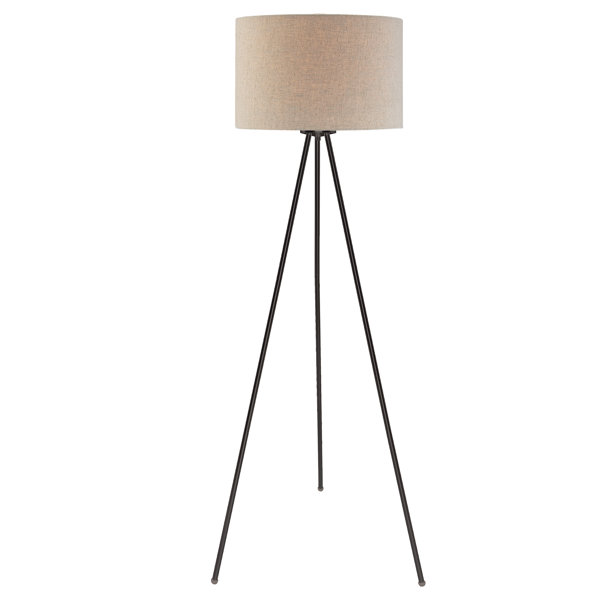 The lamp arrives next week and I am super excited to put it up in the living room. I'm hoping it does not suck and at worse, I just make a trip to At Home to make it rock. Outside of the lamp, picking up my framed art (more on that in another post) and cleaning my house, it's been a uneventful week. This weekend should prove to be the same as well. It's just so freaking hot outside that leaving the house for anything other than food and drinks seems crazy unnecessary.