As I am typing this I am admiring my mint green finger nails that I painted this past Sunday.  Best $4.99 I spent all weekend.  So it's clear, I'm freaking obsessed with mint green.    I keep looking at that Coach bag thinking that I will love it every single spring & summer.  That I need the matching credit card holder to go with it.  That it's the answer to all my desires as far as cross body hand bags are concerned.
I am also loving the mint green right now because of all the awesome Etsy finds that I have Favorited since this last weekend.  So you should check them out if you have mint green on the brain like I do, but don't buy everything up- I might really need a thing or two here.
Granny Cardigan- Yes Please!
via FindGypsy
Mint Green Stapler for the Office? Stapling crap is an awesome way to spend your day.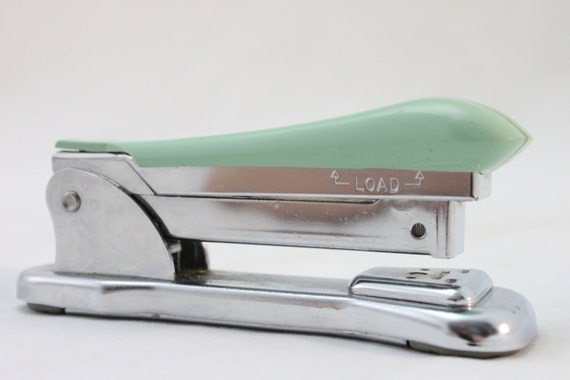 via neelyauction
Mint Green Tea Cup Collection you say? Sounds like I need some mint tea and something to staple.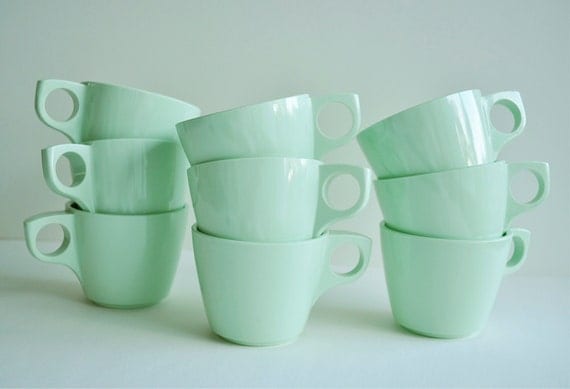 via FairyLynne
And of course my tea party I need to serve some cupcakes in these totally awesome wrappers.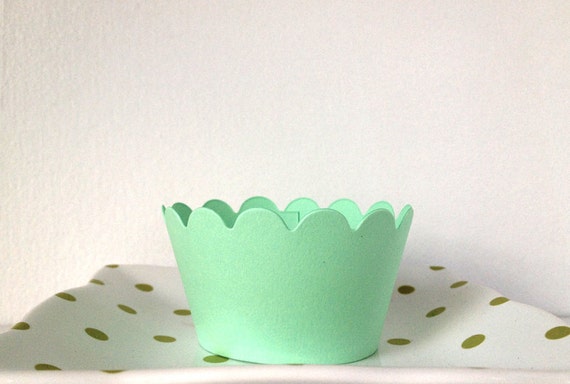 via LassodMoon
And I would need napkins cause I am a total beast with the cupcakes. 
via MaisonC